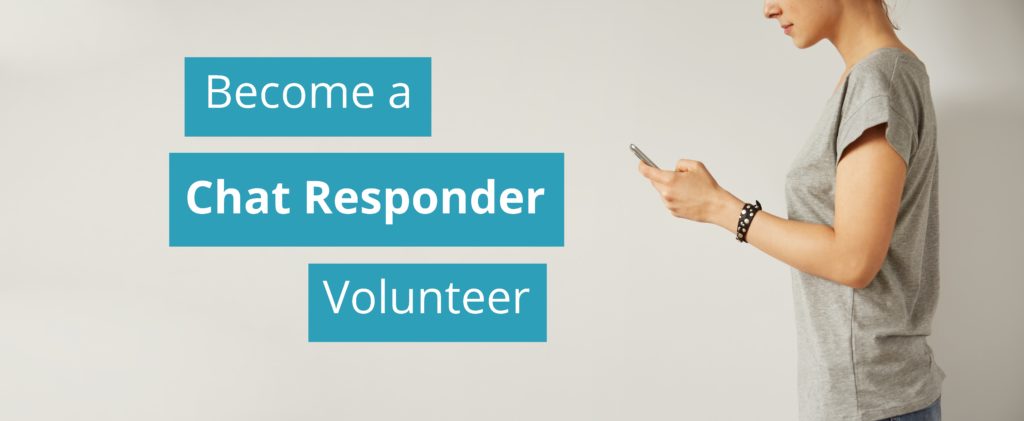 Learn How to Become a Better Version of Yourself, Volunteer From Home and Help Others!
Become a Certified Listener

Do you want to give back to your community in a meaningful and enriching way? Here is your opportunity! Volunteers are a vital part of Certified Listeners Society, every year our volunteers will contribute more than 150,000 hours to our 24-hour online emotional support chats, providing help and immediate access to people who need emotional support.

Under the supervision of professional staff, all volunteers are carefully screened before section and fully trained prior to taking emotional support chats. Throughout their volunteering experience, volunteers receive ongoing professional support and in-service educational sessions. Experienced volunteers gain many life and communication skills which translates into other aspects of their daily lives.
What would you be doing?

You will be an online chat responder providing emotional support on our online chat platform.

Providing immediate and confidential support (chat, etc.) using agency procedures and policies
Providing information and referrals when appropriate
Understanding what to do if you are concerned about a person's safety
Work with callers/chatters, volunteers, and staff in a respectful and professional manner
Letting callers know your listening and someone cares
Letting the person know there is someone here to provide individual support
What would you not be doing?

Certified Listeners are not therapists or hold themselves out to be
Telling people what to do or how they should live their lives
You are not providing crisis intervention
You are not a providing addiction counselling
What qualities are we looking for?

Keyboarding skills
Excellent communication skills
Ability to build a relationship and convey empathy and emotion through an online platform
Capacity to remain calm and effective in challenging situations
Non-judgmental and accepting of diverse values and beliefs
Reliability and punctuality
Ability to work independently
Good self-awareness and common sense
Emotional resilience, stability and maturity
Proficiency in the English language – both written and spoken
Open to feedback and continuous development
Access to a computer with reliable internet connectivity
Access to a private space at home for duration of your volunteering shift
Adherence to Certified Listeners Society policies, procedures and online chat guidelines
Ability to support Certified Listeners Society philosophy of empowering individuals
Our responsibility to you

We at Certified Listeners Society provide training, protocols, policies, support and supervision to help volunteers fulfill their roles at every stage of the way. You will never be alone. We supervise all chats and activities. We are besides you 24 hours a day 7 days a week.
What we ask in return

We ask you for a $75 deposit to offset the cost of training, screening and administration. You get your deposit back at the end of your volunteering commitment to our clients who come to us looking for Emotional Support.

We also ask you to work one 4-hour shift per week until you have provided 200 hours of volunteer time, after successful completion of training. There is flexibility in scheduling, and you will be able to choose weekly shifts that best suite you from six designated times:

12am to 4am
4am to 8am
8am to 12pm
12pm to 4pm
2pm to 8pm
8pm to 12pm
What will be expected of you

You are at least 18 years old.
Two references (professional, academic or volunteer-related).
Two pieces of ID.
Police reference check, including vulnerable sector screening. Learn more about this process here.
To have clear expectations, we provide you full access to 5 training lessons before you make any commitment to us.
Once you have completed the 5 training lessons, and if you would want to continue with training. Submit a $75 administration and training fee deposit through our Secure Payment Gateway. You will get this deposit back once you finish your volunteer commitment. NOTE: We charge this deposit to encourage volunteers to finish their volunteer commitment to our clients. Almost all volunteer call centres, require a similar fee to offset the costs of training and training materials. If you have already been trained by another recognized not-for-profit call centre, we would be more than happy to accept their training and would only charge you a $25 administration and screening fee deposit. We would still ask you to a) take our training at no cost and b) to comply with all other requirement outlined in our Application Process page.
Successful completion of all comprehensive Core Competences training programs, quizzes and screening process.
Reliability in fulfilling weekly shift commitments.
Comply to Certified Listeners Society policies and procedures and our Code of Ethics.
Maintain a confidential workplace as well as confidentiality about your work .
Sign and comply to our Volunteer Non-Disclosure Agreement
Participation in ongoing training and work relation development opportunities .
What is in it for you

Receiving training and insights into your own self that will stay with you for your lifetime. This training will change your life and the lives of people around you. You will will also develop and enhance your communication skills valuable in everyday personal and professional life.
Helping people in need in your very own community is tremendously rewarding. Online emotional support is a unique opportunity to help others, and help them when they need you.
Other benefits include

Make tangible differences in others' lives and feel connected to the community
Gain experience and confidence in supporting others
Develop your communication and social skills and gain perspectives, or self-awareness
Be a part of a supportive team
Feeling good about yourself
Training in emotional support
Enhanced self-growth
Staying informed on current social issues
Volunteering experience in an organization where diversity is welcomed and encouraged
Experience towards a career in social work, psychology, community outreach, etc.
Upon finishing the Certified Listeners e-training course, you will be obtaining a Certificate of Completion in recognition of your new interpersonal skills.
Letter of Reference upon fulfillment of your 200 Hours volunteering commitment to our clients.

NOTE: As part of our commitment to volunteers, reference letters and confirmations of volunteering experience are provided upon request to individuals who have fulfilled the specified requirements previously stated. Certified Listeners Society is only able to attest to a volunteer's skills experience and personal qualities. Reference letters and confirmation will state that Certified Listeners Society volunteers are engaged in emotional supportive counselling not any type of psychotherapy during the course of their volunteer work.
For your consideration

Due to the nature of the work and the various stressed situations and support our clients require, this position may not be a good fit for everyone at every time. Timing is everything, if you are currently experiencing or experienced in the past your own personal trauma or emotional difficulties it is important to work through it prior to going on and helping others.

DIVERSITY: Certified Listeners Society embraces diversity and values the lived experience of those who may have been discriminated on the basis of race, creed, colour, nationality, political or religious affiliation, gender, sexual orientation, age, marital status, family relationship or disability.

NOTE: For Police Record Check information and downloadable request letter, please go here .
Learn more about our Application Process and FAQ
.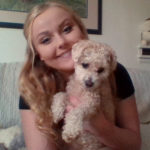 Laura Phelan
"I have learned so much and have enjoy helping others from home"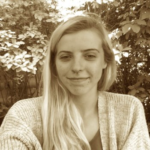 Jennifer Cotes
"I've gained a huge amount of confidence and experience"