Every $5 will provide a FREE chat session to someone in need of emotional support.
There are millions of people in need of emotional support. Most of these people do not have someone they can trust to hear them out. Our Certified Listener program provides a private, personal and confidential FREE chat service, where people in need can connect to a trained certified listener who can help them out.
During the month of August we reached over 6,500 people in distress who were in need of emotional support. With your donation, starting on January 2020, we will reach 10,000 more.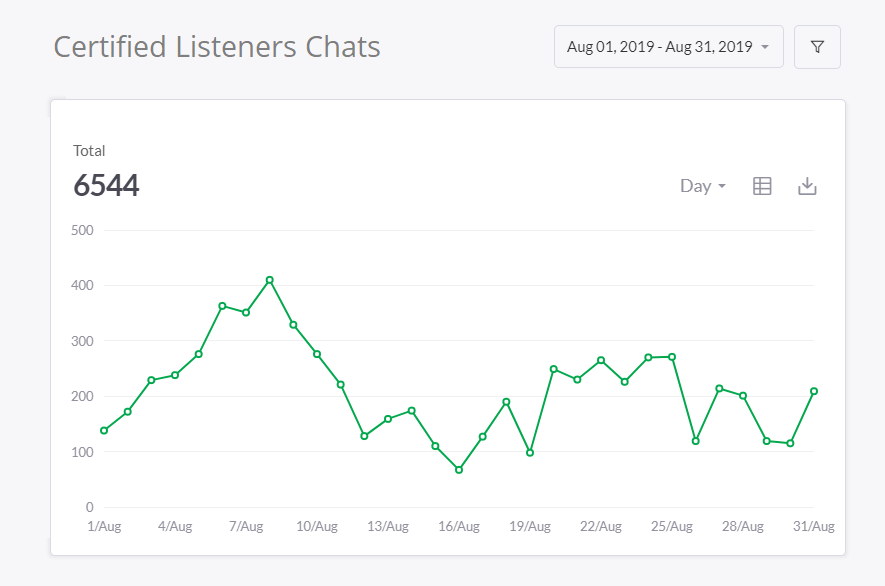 We are a federal not-for-profit organization supported by Kinjunxion.