A Movie's Impact on Mental Wellness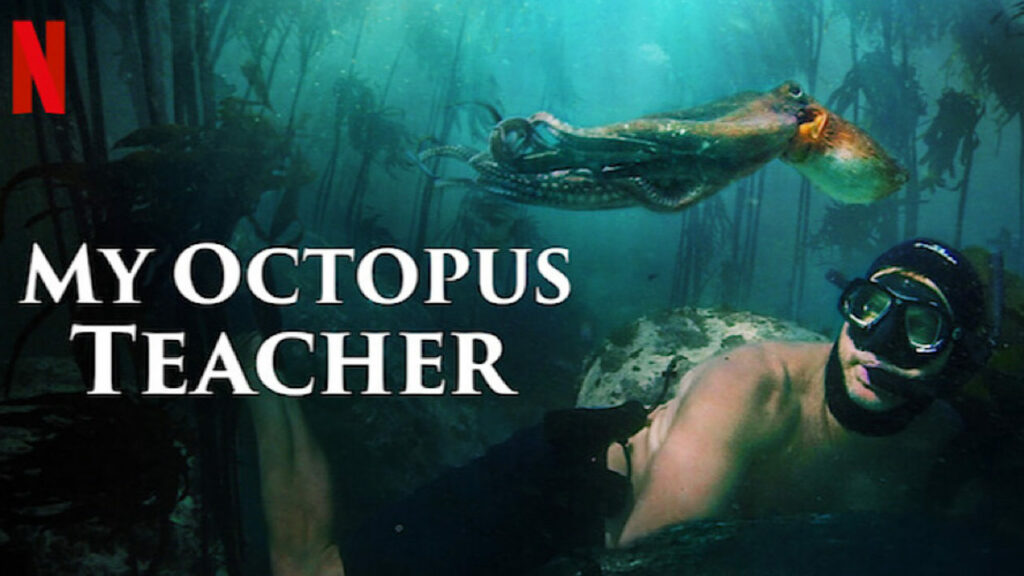 Have you watched this movie? If you haven't watched it yet and you love animals, I highly recommend it. It is a documentary about a man who was dealing with personal issues including burnout and exhaustion. He decided to do a daily free dive without scuba gear every day for a year off the coast of South Africa. While doing so, he encounters an octopus and surprisingly develops a special friendship with her. The film has so many lessons about nature, the intelligence of sea creatures, and the amazing 'other world' within the marine environment. It was especially heart-warming when he shows and explains his account of how the octopus taught him lessons and ultimately helped him find joy, hope, and purpose again in his own life. I didn't realize until watching the film that an octopus has intelligence that is similar to a dog's intelligence.
Part of the film reminded me of my own experience with pets and the special trust and bond that develops over time. Only a few months before the Covid pandemic, a friend asked if I would like to have one of her kittens. I wasn't sure if I could handle being a cat owner because I had never owned a during my adult lifespan. I do have great memories of my childhood pets, so I agreed thinking it would be a new and fun experience. Then the Covid lockdowns started. I couldn't have predicted how glad I'd be to have my cat to take care of during that time; without her with me, I would have felt so much more alone and isolated. I love the special bond that has developed with her over these last few years. While watching the movie, I was amazed at how the Octopus and the man seemed to communicate with each other non-verbally, this reminded me of my cat and her cute ways of communicating with me, she has enriched my life so much more than I imagined.
Staying connected to nature and animals is so helpful for our mental well-being. "My Octopus Teacher" has had quite an impact on people in many ways and has won numerous awards, most notably 2021 Oscar for best documentary feature.
References: IMDb My Octopus Teacher
Netflix My Octopus Teacher
Directors/Writers: Pippa Ehrlich and James Reed