Employee Resilience Training Program
Help your team transform their mental health, wellness and resilience in the workplace.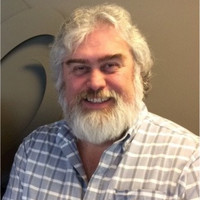 Greg Clarke, RSSW ADS CCAC is our training course author and facilitator.
With over 35 years of experience in the field of mental health, Greg Clarke, Certified Listeners Society Program Manager has been one of the driving forces behind Certified Listeners Society since its inception in 2019.
Greg is Registered with the Ontario College of Social Workers and Social Service Workers and a Certified Canadian Addiction Counsellour. He has a degree in Adult Education from Brock University and studied Psychology at Trent University and Social Services at Centennial College.
His professional training includes certificates in Concurrent Disorders, Psychosocial Rehabilitation, Grief and Bereavement, Addictions, Adult Education, Non-violent Crisis Intervention, Detoxification Acupuncture, and Critical Incident Stress Debriefing. Greg is trained in several counselling modalities including Cognitive Behavioural Therapy, Acceptance and Commitment Therapy, Brief Solution Focused Therapy, Emotionally Focused Therapy, Motivation Interviewing, and Crisis Intervention, as well as being a Mindfulness-Based Stress Reduction Facilitator.
We could also add that Greg is Past President of the Crisis Workers Society of Ontario and Past Vice President of the Ontario College of Social Workers and Social Service Workers.He has worked in many areas such as group homes, hospital settings, community agencies, mental health mobile crisis teams, the responsible gambling council and currently, works with a family health team.
He has also volunteered at various boards, steering committees and as a volunteer trainer at agencies such as Eli's Place, H.appi, and the Bridge Training Program – Mennonite New Life Centre.Greg's training courses with Certified Listeners Society have been taken by over 11,000 individuals in the last year alone.
15,000 + Certified
Listeners Trainees
18 Lessons & 18
Quizzes to Graduate
Course Content & Certification
The Employee Resilience Training Program includes over 9 hours of learning with 18 Lessons, 18 Quizzes and provides a Certified Listeners Certification of Completion.
Introduction
Change Agent 1
Change Agent 2
Active Listening
Basics of Mental Health
Self Esteem
Healthy Relationships
Providing Support to the Grieving
Crisis Theory
Resilience
Isolation
Basics of Suicidology
How Not to Give Advice
Setting Limits and Boundaries
Preventing Burnout
Six Tips for Reading Emotions
Mental Health Self Assessment
Empathy Self Assessment
Certified Listeners Certificate
To find out more about the Training Course Benefits, please follow the button below.
Ready to transform your workforce?
Find out if you are eligible for our In-kind $17,500 Employee Training Grant.